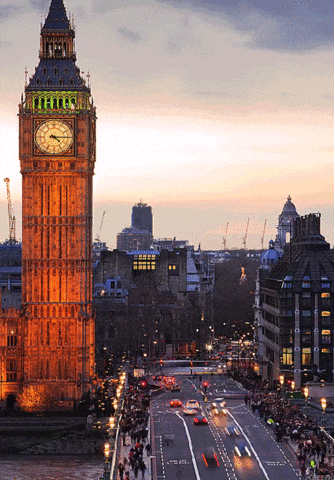 I did present at the Thinking Autism 2023 conference in London recently. I was last there in 2019 and there were many familiar faces.
Emotions were very much on show - joy, desperation, bewilderment, hope, fear, frustration and more.
The United Kingdom is amongst the worst countries in the world if you want to treat autism. Even the idea of treating autism can get you into trouble. For severe autism it is much better to say treating ID (intellectual disability) – what sane person could object to that?
My takeaways are very specific to me, but here they are anyway.
So many doctors!
This year I was approached by many doctors who have children with ASD. Among them were GPs, pediatricians, a neurologist, and a psychiatrist.
When you understand the basis of autism it is not surprising that so many doctors have kids with autism, particularly doctors married to a doctor.
Fertility treatment increasing the risk of autism
I did mention in my book the link between difficulty conceiving and having children with autism. Mothers who have had miscarriages are at risk of having a child with autism and children produced via IVF therapy have an elevated chance of autism.
One of the speakers at the conference, who uses diet as a therapy, told us that 30-40% of her patients where conceived by IVF therapy. Wow – I thought. They are mainly children with milder autism, only 10% of her patients have severe autism.
From struggling to get on IVIG to how to come off it
Many parents struggle to get onto IVIG therapy for their child. It is very expensive and, being an intravenous therapy, it is not so easy to administer to a child with severe autism.
Having finally got on IVIG therapy and responded well to it, how do ever wean the child off it, without losing all those gains?
This was a side issue arising from the conference and is an issue to some other readers of this blog.
What is very interesting is the potential to give IVIG therapy just once to very young children who developed normally but then suffer a regression into "autism." It seems to work for some. You might get it in Russia, but don't bother asking in the UK.
My son is 14, I have tried everything else now I am ready for pills
Some people do respond well enough to dietary modification and OTC supplements, but more severe autism likely needs pharmaceuticals. For one mother at the conference she had come to this conclusion. It is never too late to start to treat severe autism. Good luck to her!
Never give up
Never give up was the last point on my talk.
One mother at the conference was a very good example. She had finally had her twins examined at the UK's top children's hospital, Great Ormond Street Hospital (GOSH). They have had MRIs, lumbar punctures to get spinal fluid samples and they have had genetic testing. That is a triumph in the UK health system.
As she told us, she had to play the cancer card. She told her doctors "why do you go to such great lengths to save my life from cancer and yet do nothing for my twin boys with severe autism?"
Now one has a diagnosis of cerebral folate deficiency and one has a mutation is DISC1, a schizophrenia gene already covered, with therapy ideas, in my blog. High dopamine in spinal fluid was only to be expected - it is a feature of schizophrenia. Light is at the end of the tunnel. This mother was also very helpful to other mothers present.
School reporting on parent treating autism
I was disappointed to hear that a school had reported one mother for treating her child's autism.
Ketones really do benefit some!
I did write a lot about the multiple possible benefits of ketones/BHB in autism.
The week before the conference one mother wrote to tell me that both she and her child with autism respond well to HVMN Ketone-IQ.
I knew our doctor reader Agnieska was a big fan of the BHB ester product Ketoforce, which seems to have disappeared during Covid.
At the conference a Spanish psychiatrist was listing the therapies in my blog that have helped his son and they included NAC, Bumetanide and BHB.
There are several new ketone products based on diol ketone esters, like HVMN Ketone-IQ.
Our reader Daniel mentioned very recently that he is using a product called DeltaG, a proprietary blend of diol ketone esters. HVMN Ketone-IQ is a pure diol ketone ester, while DeltaG is a proprietary blend of diol ketone esters.
The active ingredient in Ketone-IQ is R-1,3 Butanediol, also referred to as R-1,3-Butylene glycol, which maintains FDA GRAS status as a flavor molecule.
https://www.accessdata.fda.gov/scripts/cdrh/cfdocs/cfcfr/CFRSearch.cfm?fr=173.220
1,3-Butylene glycol (1,3-butanediol) may be safely used in food in accordance with the following prescribed conditions:
(a) The substance meets the following specifications:
(1) 1,3-Butylene glycol content: Not less than 99 percent.
(2) Specific gravity at 20/20 deg.C: 1.004 to 1.006.
(3) Distillation range: 200deg.-215 deg.C.
(b) It is used in the minimum amount required to perform its intended effect.
(c) It is used as a solvent for natural and synthetic flavoring substances except where standards of identity issued under section 401 of the act preclude such use.
This raw ingredient is very cheap.
Once it is packaged up as a supplement, it becomes very expensive.
As Agnieszka mentioned on the conference sidelines, you do have to look at the ingredients. In HVMN Ketone-IQ there is potassium benzoate as the preservative. Potassium benzoate is a DAO inhibitor. DAO, or diamine oxidase, is an enzyme that breaks down histamine, a compound that can cause a variety of symptoms in histamine-sensitive people, such as headache, flushing, hives, and diarrhea.
"If my son can take the bus aged 20, I'd be happy"
One doctor mother showed me a video of her untreated young son with severe autism. I told her how I have treated my son since 2012 and what the result has been. He passed his high school exams (GCSEs) in maths, science, geography, and English. Now he has learnt how to travel independently from home by bus. Time for those pills.