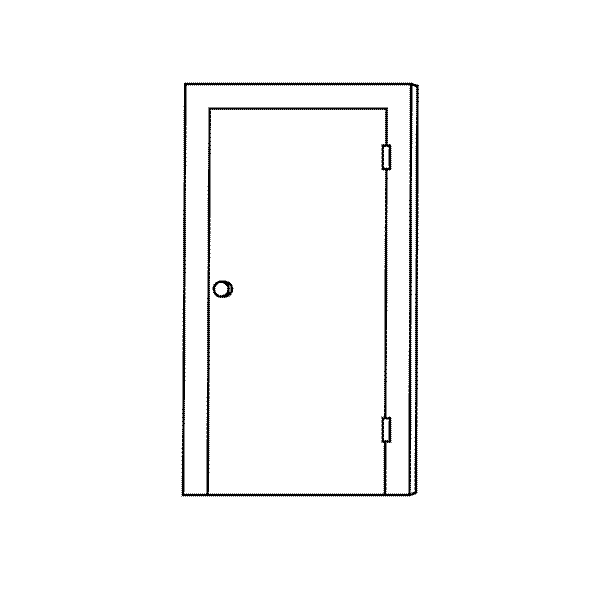 I was talking to the organizers of an autism conference in the US and one question that came up was, do I know a clinician who prescribes potassium bromide (KBr).
It is a question that illustrates the problem in treating autism. In Germany, Austria and some neighbouring countries KBr is an established treatment for pediatric epilepsy and particularly some specific conditions like Dravet sydrome. Dravet syndrome is a rare, catastrophic, lifelong form of epilepsy which begins in the first year of life. It is one of those conditions where parents in the UK are begging to use cannabis. Dravet syndrome may be accompanied by an autism diagnosis. In the US KBr is currently only used for canine epilepsy.
Regular readers of this blog may recall that Dravet syndrome responds to potassium bromide (KBr) and should respond to low dose clonazepam (it works in the mouse model).
I proposed KBr as an autism therapy and even found an "autism" case history from 150 years ago. KBr was the only effective therapy for epilepsy back then, so a child with epilepsy and severe autism might be lucky and get KBr prescribed, as in the case history I highlighted. It worked well for that little girl and she developed the ability to play appropriately with a doll - that is what caught my attention.
Is KBr a widely used autism therapy in Europe? Definitely not. Only a handful of people use it for autism, but it is an approved safe therapy for pediatric epilepsy.
KBr will have a similar effect on GABA as bumetanide, but via a different mechanism, (some Cl- gets replaced by Br- inside neurons, this lowers the Cl- concentration and so changes the effect of GABA).
The drawback with KBr is bromo-acne, or spots. I suppose if your child has Dravet Syndrome, or very severe autism, you will not be bothered by some spots.
150 years ago they used a potion containing arsenic to treat the spots, this was a very bad idea. Arsenic is poisonous.
Charlotte Figi, who was the inspiration for the popular medical cannabis strain called Charlotte's Web, had Dravet syndrome. She died this year, aged 13.
I am told that you actually need some THC, rather than just CBD (cannabidiol), to be effective, but over time Charlotte's commercial product contained less THC and I am told lost its effect.
Stiripentol, a positive allosteric modulator of GABAA receptors, is an approved therapy to treat Dravet Syndrome.
Dravet syndrome is usually caused by the ion channel Nav1.1
You might wonder why does a sodium ion channel cause a defect in GABA signalling.
Delayed maturation of GABAergic signaling in the Scn1a and Scn1b mouse models of Dravet Syndrome
We found that GABAergic signaling remains immature in both DS models, with a depolarized reversal potential for GABAA-evoked currents compared to wildtype in the third postnatal week. Treatment of Scn1b−/− mice with bumetanide resulted in a delay in SUDEP onset compared to controls in a subset of mice, without prevention of seizure activity or amelioration of failure to thrive. We propose that delayed maturation of GABAergic signaling may contribute to epileptogenesis in SCN1B- and SCN1A-linked DS. Thus, targeting the polarity of GABAergic signaling in brain may be an effective therapeutic strategy to reduce SUDEP risk in DS.
SUDEP is Sudden Unexpected Death in Epilepsy and this is what is likely to occur in about 1 in 5 children with Dravet Syndrome. These deaths would appear to be, to some extent, preventable if you read the science and apply it.
This takes me to France where well-intentioned Autism Moms/Mamans are seeking to rein in 50 French doctors thought to be prescribing autism therapies off-label to 5,000 children.
Are these crazy therapies? or beneficial therapies? or perhaps a mixture of both? For sure they are unorthodox therapies.
Olivia Cattan thinks French Moms/Mamans should be using behavioral methods (ABA, TEACCH etc) because they worked well for her young son. Her charity, SOS Autisme, is trying to stop French doctors treating other people's children with autism.
The same thing happened a few years ago in the UK. A lone UK doctor was prescribing drugs to children with autism, word spread and other doctors reported him the medical regulator, who banned him from seeing patients with autism.
The US is the Wild West by comparison – anything goes. A doctor can tweet "vaccines DO cause autism" and there are no consequences. Today, governments around the world are buying up future Covid-19 vaccines for their citizens and one factor in agreeing the price is whether the government indemnifies the producer for legal claims due to vaccine side effects. Rare side effects are possible even with a "good" vaccine.
I did ask Dr Frye about MAPS doctors getting into trouble with the authorities. He told me the big issue is the occasional divorced spouse who objects to a child's therapy.
France probes doctors prescribing antibiotics for autism
French prosecutors said Thursday that they had opened an inquiry into dozens of doctors prescribing antibiotics and other drugs as a purported treatment for autism in children, potentially endangering their health.
French prosecutors said Thursday that they had opened an inquiry into dozens of doctors prescribing antibiotics and other drugs as a purported treatment for autism in children, potentially endangering their health. The investigation comes after an alert by France's ANSM medicines watchdog that doctors were prescribing long-term courses of antibiotics and drugs against metal poisoning to autistic children. According to Olivia Cattan, who heads the help group SOS Autisme and has written a book on the practice, some 50 doctors in France are thought to be treating up to 5,000 children this way. Such prescriptions have been linked to controversial ideas from Nobel Medicine Prize laureate Luc Montagnier, honored in 2008 for his co-discovery of the virus that causes AIDS, but frequently dismissed by the medical community for his unconventional ideas in recent years.
The Paris prosecutor's office said its public health department has been entrusted with the probe into charges of "endangering the lives of others" and "offences related to research involving human beings." On Tuesday, the ANSM said it had referred the matter, flagged by Cattan, to prosecutors after collecting evidence including parents' testimony and prescription sheets. The watchdog said the children were prescribed antibiotics, anti-fungal, anti-parasitic or anti-viral drugs, as well as treatments for heavy metal ingestion that are normally reserved for use in case of poisoning. The ANSM "formally advises against these uses, for which these drugs have not shown to be effective and which put these children at risk, particularly with prolonged use." Effects can include digestive, cardiovascular and skin disorders, while misuse of antibiotics can lead to drug resistance that undermines the effectiveness of future treatments. The ANSM has also alerted French doctors' and pharmacists' associations.
According to SOS Autisme:-
L'autisme n'est pas une déficience mentale, ce n'est pas une maladie, ce n'est pas une fatalité, et cela peut toucher tout le monde.
Aujourd'hui, grâce aux méthodes cognitives (ABA, Teach, Feuerstein, Pecs…). tous nos enfants peuvent progresser et devenir des êtres autonomes, des citoyens qui fondent une famille et qui travaillent.
Autism is not a mental disability, it is not a disease, it is not a destiny, and it can affect anyone.
Today, thanks to cognitive methods (ABA, TEACCH, Feuerstein, PECS ...). all our children can progress and become independent, people who start a family and who work.
The highlighted part in yellow would be great if this was true, but it is not. Tell that to the Paris Prosecutor.
All these behavioral therapies can help, but go and look at autistic people born in the 1990s in the US, who had rich parents and who used ABA, TEACCH, PECS etc, for two decades.
Are they all now independent people who started a family and who hold down a meaningful job? No.
Sadly, they are either still living at home with Mom and Dad, or they got packed off to live in a group home, or some other sheltered living accommodation. Life expectancy is short and parents are likely to outlive their child.
If you want to know autism reality to adulthood, go and talk to old hands with no vested interest like Catherine Lord, Bryna Siegel or even Manuel Casanova.
Conclusion
There are many obstacles to treating and educating a child with severe autism and this is clearly reflected in the outcome in adulthood.
Where you live can matter much more than how much money you have.
Yes, there are some crazy sounding autism therapies.
Yes, there are some people seeking to make a lot of money out of gullible parents.
Yes, there are labs overcharging for "special" diagnostic tests.
But, that is not the complete picture.
There are also some therapies that might look bizarre to a lay person, but if you read the science, they are very well founded. They are experimental therapies.
The risks of not treating severe autism are huge; death due to seizures, drowning and accidents are very common and according to the Karolinska Institute such people have a life expectancy of under 40 years. Too many continue to die in childhood.
I am no fan of DAN doctors, but it looks like only one death has ever been associated with their treatment. In 2005 a British boy was given intravenous chelation in a clinic near Pittsburgh; he went into cardiac arrest and died.
The French lady behind SOS Autisme is a big fan of ABA and I hope her son is fully functional when he reaches adulthood. Most children with severe autism become adults with severe autism, regardless of how much ABA therapy they receive, they are just more functional. Their life has no fairy tale ending.
For a transformative effect on outcome, you have to address the biological problems. By all means, combine this with whatever educational therapy works for the child. I am also a fan of ABA, but a realistic one; I continue to see its benefits. But, no amount of ABA could teach my son even basic mathematics, I know, I tried it to the age of 9. Now he can do algebra and solve equations, sometimes better than his NT classmates. I am delighted to contradict SOS Autisme - autism is a mental disability and it is a disease, but it is treatable.
Personalized therapy / precision medicine does not lend itself to clinical trials with thousands of participants, by definition you are treating a rare combination of dysfunctions.
The important thing is that personalized therapy must be both safe and effective.
No progress without some ruffled feathers.