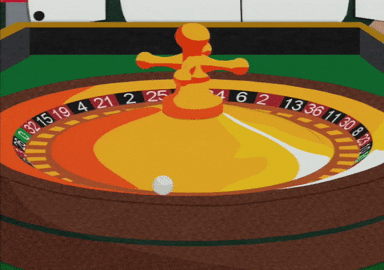 There are so many possible autism interventions discussed in this blog, it clearly is not always easy to know their relative merit.

There are so many people now diagnosed with autism it is no longer such a meaningful term. The most extreme autism I think I will have to start calling really severe autism. A scale of 1 to 100 would be much more helpful than the current levels 1, 2 or 3. I suppose Elon Musk and Greta are level 1.

One reader did recent describe the effects of bumetanide in his child as being game changing. I think it is an excellent description to use. For our reader Roger, Leucovorin was a game changer.

Another reader wrote to me to give an update about his three year old

"After 3 months of bumetanide treatment I've seen improvement on his cognition, like, he is now able to finish an apple and take the end to the trash by himself or enter in his room, turn the lights on, take some toy, turn lights off and close the door or eat his lunch by himself. He is smarter now."

This reader is well on his way to finding the additional elements for his son's personalized polytherapy and the way he is going about it is likely to yield optimal results. Most of what you need is tucked away in this blog somewhere. It is a case of who dares wins.

Using my scale of 1 to 100, with Elon and Greta in low single digits and many people referred to at the blog of the US National Council of Severe Autism mainly at 80-100, we can put interventions into a bit more perspective.

It is still far from perfect because most people with really severe autism reach a plateau in development at a very young age. This matters because as a three year old they do not look/behave so differently to a typical child, but by the time they reach 18 years old, the difference is gigantic.

If you could delay the onset of this developmental plateau for a decade the result would be transformative. Based on the longitudinal studies to adulthood, it looks like about 80% of severe autism reaches a plateau at the level of a 2-3 year old. The other 20% continue to learn, but at a slower rate than typical children.

In the case of the autism which is <10, like Greta and Elon, very small issues can still become very troubling. There was inevitably bullying at school from mild to severe, there likely was (and still is) anxiety, perhaps an eating disorder, perhaps some self harming or even suicidal thoughts.

If you fine tune the brain a little to reduce anxiety and improve social/emotional responsiveness, you can trim someone's score from a 15 to a 9 and make them feel much better. Job done.

For someone with an IQ of 50 (i.e. severe intellectual disability), non-verbal, non-literate, who is sometimes aggressive and exhibits autistic behaviors, you are going to need much more than fine tuning, you need a game changer. Then you can go on and fine tune things to give further incremental improvement.

One doctor reader did suggest to me that, in effect, five moderately effective interventions might equal one game changer.

In the case of autism that I deal with, the most important step was raising cognitive function, not treating what people consider to be autism. I think that this applies to almost all people with a score 50 to 100. Even if it was never actually diagnosed, the barrier to progress is low cognitive function and a severely reduced ability to learn and acquire new skills. This has to be fixed and for many people the tools already exist.

Improving cognitive function

Game Changer

· Bumetanide (also Azosemide, KBr and, possibly, Betaine with the same effect of lowering chloride inside neurons)

Fine tuning

· Atorvastatin, reducing cognitive inhibition

· Micro-dose Clonazepam, shift E/I imbalance

· Low-dose Roflumilast, raising IQ

Reducing autistic behaviors

Fine tuning

· NAC

· Sulforaphane

· Verapamil

· Oxytocin

· BHB

· Pentoxifylline

· Agmatine

· Clemastine

· DMF

· Leucovorin (Calcium Folinate)

Interventions with a slow course of action

Some interventions, for example pro-myelinating therapies (like clemastine and Tyler's N-acetylglucosamine), or pro-autophagy therapies, may take a long time to show effect. I think you may need to first see very tangible results from other therapies, which are much easier to assess.

As Roger will want to point out, in the case of Cerebral Folate Deficiency Leucovorin was the game changer.

In the case of other metabolic autisms, a single therapy may also be the game changer, like the Greek boy for whom high dose biotin resolved his previously severe autism.

In the case of Fragile-X, there seem to be potential game changers galore. The latest is plugging the leaky membrane in mitochondria that is allowing ATP to leak out, using a research drug dexpramipexole, or potentially the related and already approved variant Mirapex ER (pramipexole). Mirapex is used to treat the symptoms of Parkinson Disease and Restless Legs Syndrome.

If our occasional reader and bio-statistician Knut Wittkowski is correct, Mefenamic Acid (the NSAID Ponstan) could be a real game changer, if taken around 2-3 years of age. He suggests this will block the progression to severe non-verbal autism. Knut has been upsetting YouTube with some of his interviews about Covid-19 and his deal with Q-Biomed to develop M

efenamic Acid fell through. You can buy Ponstan very cheaply, outside of the US, even as a pediatric syrup.

Hopefully, Dr Naviaux's Suramin will be a game changer for some. More of that in the coming post on leaky ATP.




Conclusion

I am told where we live that Monty's autism is "fixed", or by one autism Grandad we know, "he's 80% fixed".

If you started life with (really) severe autism, even 80% fixed means you are still pretty autistic, much more so than Elon and Greta, but far less so than the now adult "children" over at the National Council for Severe Autism, who have really severe autism and often had a very early plateau in development.

Monty has finished his year-end exams. Overall, the grades of his NT classmates are pretty terrible, maybe due to Covid disruptions. I told Monty's assistant that if he can come somewhere in the middle, without her doing the tests for him or having extra time, that is a great result, regardless of the grade itself. In all his subjects he comes in the middle. In the English educational system, Monty is now a C student, maybe even with the odd B or D; so not something to boast about. What really is amazing is this person could not figure out 9 – 2 = 7, at the age of 9 years old, prior to starting bumetanide and his Polypill therapy. Now he is nearly 18 years old.

If you find that your young child is a genuine bumetanide responder, but later struggle to source it, take a close look at what untreated severe autism looks like by adulthood. Then you may choose to redouble your efforts to get hold of your game changer. Some readers are getting it from Egypt, Pakistan, Nigeria, China, Austria and many from Mexico and Spain. In Brazil you can buy it only in a compounding pharmacy. The lucky ones get it at their local pharmacy, which is what should be possible for everyone and one day that might even happen.

There are countless fine-tuning therapies that may be potentially effective in a particular person. They are certainly worth having; you just have to look at what is available and cost effective.

There will soon be a post about leaky ATP in Fragile X and autism.

Two readers have highlighted the research suggesting that Betaine might have a similar effect to Bumetanide. It does not block the NKCC1 transporter, but it may reduce the mRNA that produces them, so the net effect may potentially be similar. At much lower doses, Betaine is a common autism supplement. This will be covered in the next post.