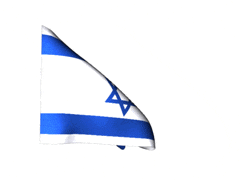 Today's subject is not new to this blog, it is Nitric Oxide (NO) and how by reducing expression of the enzyme nNOS, which produces NO in neurons, you may reduce the severity of autism symptoms. Monty has actually been reducing nNOS for several years using Agmatine.
The research is from Israel, which is better known for autism research into cannabis.
Several posts in this blog refer to NO:
https://www.epiphanyasd.com/search/label/Nitric%20Oxide
One introduces nitrosative stress, which is also covered in my book.
Nitric oxide performs many functions within the body.
I did make the graphic below a few years ago to show what happens to Arginine in the body and the role of my supplement Agmatine.
Arginine is converted to Nitric Oxide in the body by one of 3 enzymes (iNOS, eNOS and nNOS).
eNOS (endothelial nitric oxide synthase) will help expand blood vessels, lowering blood pressure and potentially boosting exercise endurance.
nNOS (neuronal nitric oxide synthase) is involved in the development of nervous system. It functions as a neurotransmitter important in long term potentiation and hence is likely to be important in memory and learning. nNOS has many other physiological functions, including regulation of cardiac function and peristalsis and sexual arousal in males and females.
iNOS (inductible nitric oxide synthase), involved in immune response, and produces NO as an immune defence mechanism, as NO is a free radical with an unpaired electron. It is the proximate cause of septic shock and may function in autoimmune disease.
I have used Agmatine as a supplement in my PolyPill for many years. It reduces iNOS and nNOS while increasing eNOS.
Note that you can use polyamines to induce autophagy and this idea is now used to improve cognition in people with dementia. Wheat seedlings and wheat germ are a rich source of polyamines and can simply be added to bread to make it counter some dementia.
Nitrosative stress
Nitrosative stress is the lesser known twin of oxidative stress. Both are generally bad for you (unless you have cancer, because cancer cells are vulnerable to it).
Nitrosative stress and oxidative stress both feature in most autism. The more severe the autism the higher the level of nitrosative stress. Where there is nitrosative stress, expect to also see unusual amounts of NO.
Peroxynitrite from nitrosative stress can be quenched by Leucovorin, AKA calcium folinate. This is Dr Frye's therapy for folate deficiency, but as I have mentioned previously it also has totally unrelated potential benefits.
Now to see what the Israelis have been up to.
Israeli study reveals potential method for reducing symptoms of autism
Researchers find a direct link between levels of nitric oxide in the brain and condition in mice; reducing the amounts lowers indicators and behaviors.
Researchers from the Hebrew University of Jerusalem have published a first-of-its-kind study revealing a potential future method for reducing the symptoms of autism among those diagnosed with the common developmental disorder.
Dr Haitham Amal and his team from the School of Pharmacy in the Faculty of Medicine discovered a direct connection between levels of nitric oxide (NO) in the brain and autism, the university said in a statement.
The study, conducted on mice and published Monday in the peer-reviewed Advanced Science journal, demonstrates that autism indicators increases as NO increases in the brain, and that autism indicators and behavior decrease as the levels of NO in the brains of murine models of autism are lowered "in a proactive and controlled manner."
"Our research showed – in an extraordinary way – that inhibiting the production of NO, specifically in brain neuron cells in mouse models of autism, causes a decrease in autism-like symptoms," he said. "By inhibiting the production of NO on laboratory animals, they became more 'social' and less repetitiveness was observed in their behavior. Additionally, the animals showed interest in new objects and were less anxious. Finally, the decrease in NO levels led to a significant improvement in neuronal indices."
Scientists identify a new molecular mechanism for autism - Advanced Science News
After having tested their hypothesis in living mice, the researchers turned their focus to cell cultures. To begin with, they cultured neuronal cells from normal and mutant mouse models. Increasing and decreasing levels of nitric oxide in these cultures led to similar biochemical changes as those seen in experiments with mice.
Having investigated the impact of nitric oxide in mice, Amal's team sought to confirm their findings in humans. First, they tested neurons that were derived from the stem cells of people with mutations in the SHANK3 gene, living with ASD. These neurons had high levels of proteins that help diagnose stress caused by nitric oxide. When researchers treated these neurons with a nitric oxide inhibitor, the levels of these proteins subsided.
Thereafter, Amal's lab measured the levels of the same proteins in samples of blood plasma taken from children with ASD. They wanted to validate their results in this demographic. Compared with unaffected children, those with ASD had higher levels of biomarkers that indicate nitric oxide stress.
Deeper analyses revealed that the production of numerous proteins responsible for neuronal development was increased or decreased, differing from their normal levels. Further, using computational analyses, the researchers found that genes involved in several mechanisms connected to ASD development were overrepresented. These genes are key to severing connections between neurons as well as driving inflammation and oxidative stress.
"This research is a significant breakthrough in autism research with the first direct connection made between an increase in the concentration of [nitric oxide] in the brain and autistic behavior," said Amal. "I am hopeful that with our new understanding of the [nitric oxide] mechanism, we can begin to develop therapeutic drugs for ASD and help millions of children and adults living with autism around the world."
Amal's team is exploring the impact of nitric oxide in many more models of autism. "The good news is that we are exploring very similar data," added Amal.
Autism spectrum disorders (ASDs) include a wide range of neurodevelopmental disorders. Several reports showed that mutations in different high-risk ASD genes lead to ASD. However, the underlying molecular mechanisms have not been deciphered. Recently, they reported a dramatic increase in nitric oxide (NO) levels in ASD mouse models. Here, they conducted a multidisciplinary study to investigate the role of NO in ASD. High levels of nitrosative stress biomarkers are found in both the Shank3 and Cntnap2 ASD mouse models. Pharmacological intervention with a neuronal NO synthase (nNOS) inhibitor in both models led to a reversal of the molecular, synaptic, and behavioral ASD-associated phenotypes. Importantly, treating iPSC-derived cortical neurons from patients with SHANK3 mutation with the nNOS inhibitor showed similar therapeutic effects. Clinically, they found a significant increase in nitrosative stress biomarkers in the plasma of low-functioning ASD patients. Bioinformatics of the SNO-proteome revealed that the complement system is enriched in ASD. This novel work reveals, for the first time, that NO plays a significant role in ASD. Their important findings will open novel directions to examine NO in diverse mutations on the spectrum as well as in other neurodevelopmental disorders. Finally, it suggests a novel strategy for effectively treating ASD.
NO Donor Administration Induced ASD-Like Behavior in WT Mice and Enhanced the ASD Phenotype in Mutant Mice
NO Inhibition Reversed Synaptophysin Expression and Reduced Nitrosative Stress in Primary Cortical Neurons Derived from the Mutant Mouse Model
nNOS Inhibition Restores the Expression of Key Synaptic Proteins Using iPSC-Derived Cortical Neurons from Patients with SHANK3 Mutations
Elevation of Nitrosative Stress Biomarker and Reprogramming of the SNO-Proteome in the Blood Samples of ASD Children
Our study is designed to examine the effect of high levels of NO on the development of ASD. This work shows that NO plays a key role in ASD. Importantly, this was confirmed in cellular, animal models, human iPSC-derived cortical neurons, as well as in clinical samples. Since the molecular mechanisms underlying ASD pathogenesis remain largely unknown, we provided a new mechanism that shows that NO plays a key role in ASD pathology at the molecular, cellular, and behavioral levels. An increase of Ca2+ influx in ASD pathology, including in human and mouse models of Shank3 and Cntnap2(-/-), has already been reported. Ca2+ activates nNOS, which then leads to massive production of NO. Aberrant NO production induces oxidative and nitrosative stress, leading to increased 3-Ntyr production and aberrant protein SNO. Our data showed an increase in NO metabolites and 3-Ntyr production in both mouse models of ASD (Shank3Δ4-22, Cntnap2(-/-)). Increased 3-Ntyr was found in iPSC-derived cortical neurons from patients with SHANK3 mutations, SHANK3 knocked down in SHSY5Y cells, and in human ASD plasma samples. The elevated levels of 3-Ntyr in our study are consistent with previous postmortem examinations of ASD patients showing the accumulation of this molecule in the brain.
Collectively, our results show for the first time that NO plays a key role in ASD development. We found that NO affects synaptogenesis as well as the glutamatergic and GABAergic systems in the cortex and the striatum, which converge into ASD-like behavioral deficits. This work suggests that NO is an important pathological factor in ASD. Examining NO in diverse mutations on the spectrum as well as other neurodevelopmental disorders and psychiatric diseases will open novel future research directions. Finally, this is a novel experimental study that establishes a direct link between NO and ASD, leading to the discovery of novel NO-related drug targets for the disorder and suggesting nNOS as a precise target for treatment.
The trigger for the excess NO production is put down to the increase of Ca2+ influx, which really is at the core of autism. This was explained in the post about IP3R long ago.
The simple answer appears to be YES.
and in later posts:

https://www.epiphanyasd.com/search/label/IP3R

Conclusion

For autism a little less nNOS, please.

The researchers used the selective neuronal nitric oxide synthase inhibitor 7-nitroindazole.

Nitroindazole acts as a selective inhibitor for neuronal nitric oxide synthase, an enzyme in neuronal tissue, that converts arginine to citrulline and nitric oxide (NO).

7-Nitroindazole is under investigation as a possible protective agent against nerve damage caused by excitotoxicity or neurodegenerative diseases. It may act by reducing oxidative stress or by decreasing the amount of peroxynitrite formed in these tissues. These effects are related to the inhibition of type 1 nitric oxide synthase. However, anti-convulsive effect is derived from some other mechanisms.

For older folks with higher blood pressure, a little more eNOS please; indeed, the explosive nitroglycerin is also used as a life-saving drug that induces eNOS production in someone about have a heart attack. The resulting NO widens blood vessels and so increases blood flow.




Methylene blue was mentioned in a recent comment in regard to nitric oxide (NO)

Methylene blue (MB) inhibits endothelial nitric oxide synthase (eNOS), inducible nitric oxide synthase (iNOS), guanylate cyclase, and cytokines such as tumor necrosis factor-α (TNF-α). MB restores vascular tone due to the selective blockade of both guanylate and iNOS.

MB should increase blood pressure.

Some people with autism respond well to MB. This likely is unrelated to its effect on NO and might well be due to its numerous anti-inflammatory effects (inhibiting NLRP3 inflammasome etc).